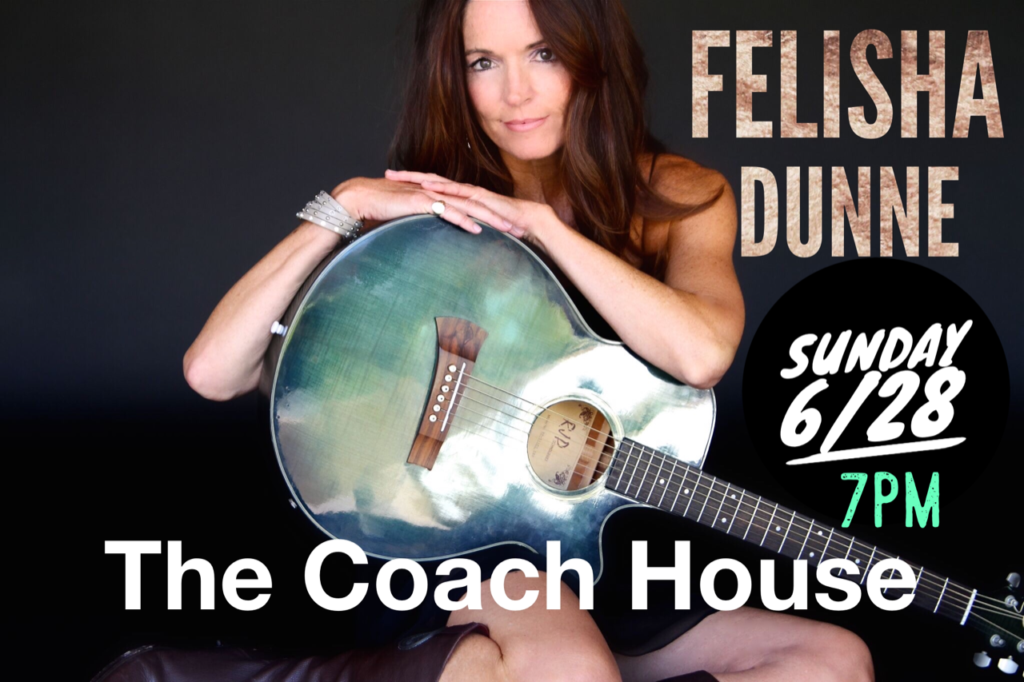 The Coach House, San Juan Capistrano..7pm (Please buy tickets from Felisha directly ….Call or Text (949) 701-1445)–RESCHEDULED TO SUNDAY, JUNE 28th….If you have already purchased tickets from Felisha from the 4/26 show, THEY ARE STILL GOOD FOR THE RESCHEDULED DATE! You have the cool and sought after "pandemic tickets"….could be worth something some day!! Stay well…Be Safe and lets get back out there again!!! We can do this!!
THANK YOU FOR YOUR SUPPORT ON HER DEBUT PERFORMANCE AT THE COACH HOUSE BY CONTACTING FELISHA FOR TICKETS (instead of buying directly from The Coach House)…. TEXT OR PHONE Felisha (949) 701-1445. EARLY BIRDS GET THE BEST SEATING!
Felisha is a native Southern California musician playing the Classic Rock hits that became engrained in her growing up in the 70's. She is becoming more and more known for her smooth tones, wide vocal range, and unique expression of the popular tunes you want to hear. She will lure you in with songs of Fleetwood Mac, Linda Ronstadt, Carly Simon, and then surprise you with hits from Led Zeppelin, Tom Petty, Neil Young and more! But, it doesn't stop at just Classic Rock! Felisha is also a Contemporary Christian Folk Rock songwriter and has a CD of original music available on iTunes titled "Shaping My Heart". Her compilation of original spiritual songs, derived from many years spent as a worship leader in non-denominational churches, is both uplifting and unique to mainstream Christian music.
Whether it be Classic Rock or Christian Folk Rock, in addition to accompanying her vocals on guitar, Felisha's creative expression continues with a wide variety of genres performed with the island-style sound of the ukulele. With "Over The Rainbow", favorites of the 80's, contemporary hits, and more, she will satisfy your hunger for a full repertoire of musical delights.